***********************************************************************************************************
Welcome to the Town of New Holstein!
We are a small friendly rural community among many in east central Wisconsin with rolling hills and small woodlands scattered throughout our township. We have many fine dining locations in and around the surrounding area. We are also centrally located to a number of larger communities for shopping, work, entertainment, etc. plus we have access to three fine public school systems.
************************************************
Monthly Board Meeting: September 11, 2019 at 7:00 pm (Click green button below for details, when available)
************************************************
ELECTION INFORMATION: If you have questions about upcoming elections, please go to the Election Information page under the Government dropdown of our website for help.
Application for WPS Natural Gas Project. Project Update: Application has been approved by the Public Service Commission as of January 30, 2019. Construction is expected to begin in Spring of 2020 and be completed by Spring of 2022. See Attachment
Residents can now request a 2nd Recycling Bin if desired. The fee for this is $33.55/year. Contact Mary Jo Muellenbach if you are interested in a 2nd bin.
Automated Curbside Recycling Pick-up. See the Community section on the Recycling and Garbage page for Instructions.
The Town Board adopted an ordinance regulating the Razing or Removal of Buildings in the township, see the full ordinance in the Government section on the Town Ordinances page. Raze or Removal of a building in the Town requires a Permit. Contact Supervisor Ben Henke to obtain a permit.
The Fire Departments remind all residents to check their driveways for tree growth or placement of objects near or on your driveways.

A minimum clearance of 10 feet in width and 13 feet in height is requested.

Remember, a fire truck or ambulance is much larger than your car. Please maintain driveways to allow the safe and efficient passage of emergency vehicles should the need arise.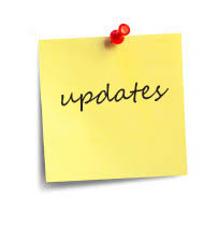 ©2019 Town of New Holstein