***********************************************************************************************************
Welcome to the Town of New Holstein!
We are a small friendly rural community among many in east central Wisconsin with rolling hills and small woodlands scattered throughout our township. We have many fine dining locations in and around the surrounding area. We are also centrally located to a number of larger communities for shopping, work, entertainment, etc. plus we have access to three fine public school systems.
GARBAGE & RECYCLE UPDATE! GARBAGE & RECYCLE UPATE!
The Town of New Holstein has terminated the garbage and recycling contracts with Waste Management/Advance Disposal effective September 30, 2021. Going forward, GFL will now service the Town of New Holstein for both the garbage and recycling needs. The next service pick-up dates will be October 6th for residents with the normal Wednesday service and October 7th for Thursday service. In the near future, GFL will be delivering new garbage and recycling bins. The new garbage bins and recycling bins will all be the large 90/95 gallon size bins. Until then, please continue to use your existing bins. Once the new bins are delivered you may choose to keep the old ones for your personal use, or if you don't want them, you may bring them to the Town of New Holstein town garage, and we will take care of recycling them.
We would like to thank each and every one of you for your patience and understanding as we worked through this process. As any further information becomes available, it will be posted on this site. If you have any additional questions, please contact Mary Jo Muellenbach at 920-898-5682.
Upcoming EveNT
Meetings are the second Wednesday of the month.
Next meeting: 11/10/2021 @6:30pm
Notice time change!!
The public is always welcome!
(Click green button below for agenda, when available)
********************************************* New Ordinances!!
HELP WANTED!!
Full Time Town Employee
Click here for Job Description

*Roadway Obstructions: Pushing snow or Blowing grass clippings onto or across the road from a private driveway can cause an accident and death, and is prohibited by State Statute. ****Violators Will Be Prosecuted.***
*Fire Department:
The Fire Departments remind all residents to check their driveways for tree growth or placement of objects near or on your driveways.
A minimum clearance of 10 feet in width and 13 feet in height is requested.
Remember, a fire truck or ambulance is much larger than your car. Please maintain driveways to allow the safe and efficient passage of emergency vehicles should the need arise.
Please Note: In the event that the Town website server would 'go down' and we would be out of service for a time, here is information on where the postings would be for town meetings that could occur during those times. There are three (3) posting locations in addition to the website.
1) W1465 Tecumseh Rd. (Town Hall)
2) W505 Fur Farm Rd. (7 Corners Bar & Grill)
3) N126 School St. (St. Anna Fire Dept.)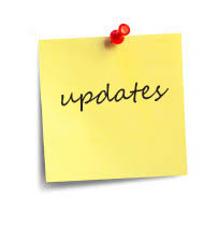 ©2021 Town of New Holstein