Welcome to the Town of New Holstein!
----------------------------------------------------------------------------------------------
Calendar of Events
********************************
Next Regular Board Meeting:
July 11, 2018: Meeting Time- 7:00 pm
******************************

-Residents can now request a 2nd Recycling Bin if desired. The fee for this is $33.40 / year. Contact Mary Jo Muellenbach if you are interested in a 2nd bin.
-Automated Curbside Recycling Pick-up has Begun, See 'Recycling and Garbage' page for Instructions.
-The Town Board adopted an ordinance regulating the Razing or Removal of Buildings in the township, see the full ordinance on the 'Town Ordinances' page. Raze or Removal of a building in the Town requires a Permit. Contact Supervisor Ben Henke to obtain a permit.
****************************************************************
Click on the Contact Us link to provide feedback or suggestions for items you would like to see on the site.
Please click on any of the links below to be taken to the appropriate document.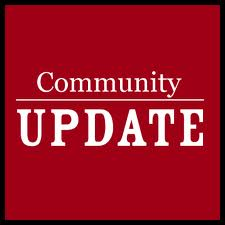 -- The Fire Departments remind all residents to check their driveways for tree growth
or placement of objects near or on your driveways.
A minimum clearance of 10 feet in width and 13 feet in height is requested.
Remember a fire truck or ambulance is
much larger than your car. Please maintain driveways to allow the safe and efficient passage
of emergency vehicles should the need arise.
©2018 Town of New Holstein