Calendar of Events
October 19: WTA Meeting - 7:30 pm at Woodville
November 8: Board Meeting - 7:00
November 2017 Agenda
Welcome to the Town of New Holstein!
-Residents can now request a 2nd Recycling Bin if desired. The fee for this is $33 / year. Contact Mary Jo Muellenbach if you are interested in a 2nd bin.
-A listing of Calumet County Hazardous Waste Recycling Dates has been added. See the link below in the "Postings" section.
-Automated Curbside Recycling Pick-up has Begun, an updated instruction sheet can be found below in the "Postings" section
-The Town Board adopted an ordinance regulating the Razing or Removal of Buildings in the township, see the full ordinance below in the "Postings" section. Raze or Removal of a building in the Town requires a Permit. Contact Supervisor Ben Henke to obtain a permit.
**The 2016 Annual Report is available, click the link in the Postings Section**
Click on the Contact Us link to provide feedback or suggestions for items you would like to see on the site.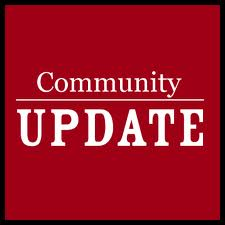 -- The Fire Departments remind all residents to check their driveways for tree growth
or placement of objects near or on your driveways.
A minimum clearance of 10 feet in width and 13 feet in height is requested.
Remember a fire truck or ambulance is
much larger than your car. Please maintain driveways to allow the safe and efficient passage
of emergency vehicles should the need arise.
©2016 Town of New Holstein