***********************************************************************************************************
Welcome to the Town of New Holstein!
We are a small friendly rural community among many in east central Wisconsin with rolling hills and small woodlands scattered throughout our township. We have many fine dining locations in and around the surrounding area. We are also centrally located to a number of larger communities for shopping, work, entertainment, etc. plus we have access to three fine public school systems.
*********************************************************

<<NOTICE: COVID-19 or Corona Virus Information>> Information Provided through Calumet County Emergency Management and from the State of Wisconsin Governors office. Will provide updates as it becomes available to us but please continue to monitor local newscasts for the latest updates
Here are some links to go to for more up to date information: * See the Community Drop down tab and click on Corona Virus tab for more health information * Calumet County Local Health Order #1 Issued May 14, 2020 by County Health Officer * Emergency Order #36 Interim order to turn the dial as of 5-11-2020 *Emergency Order #34 Interim order to turn the dial as of 4-29-2020 * Emergency Order #31 Adoption of phased approach to open the state back up as of 4-20-2020 * Badger Bounce Back plan Plan of Reopening Wisconsin as of 4-20-2020 * Safer at home Extended (See Updated Order as of 4-16-2020) * Safer at home (3-25-2020 16 page document from Governor Evers) * Safer at Home (FAQs) (9 page document from Governors Office updated 3-31-2020) * Wisconsin Department of Health Services (DHS) * Centers for Disease Control (CDC) * Calumet County Website * Frequently Asked Questions (FAQ) - File #2 * Emergency Order #8 Update (3-20-2020) - File #3 Click to read actual order and for any questions.
*************************************************
!Postponed! St. Anna Fire Department 9th Annual Fish Fry: Friday April 3, 2020 Time 3:30 to 8:00 pm !Postponed! (click for poster details) Due to the issues concerning the COVID-19 or Corona Virus the St Anna Fire Department fish fry will be postponed until further notice. All tickets for the Fish Fry WILL BE HONORED When the event is rescheduled. We're Sorry for any Inconvenience this has caused. We Appreciate your support of the Fire Department and look forward to rescheduling this worthwhile event
************************************************
!Rescheduled! Due to the COVID-19 "Safer at Home" Declaration Annual Meeting: Town of New Holstein Annual Meeting originally scheduled for Tuesday April 21, 2020 at 7:30 pm is Rescheduled, we will review at the June 10, 2020 meeting and determine if we can set a new date at that time a tentative date is for June 24, 2020 !Rescheduled!
*************************************************
Monthly Board Meeting: June 10, 2020 at 7:00 pm (Click green button below for details, when available)
Social Distancing Recommendations of 6' will be enforced at our meetings until further notice PLUS Masks are to be used per CDC recommendations
************************************************
!!NOTICE!! Corona Virus information: The orders for this virus are changing periodically, we will try to keep the website updated with the latest orders as best we can but we urge you to Please see the State website for Department of Health Services (DHS) or the Centers for Disease Control (CDC) (see Links above) for more information and Please monitor local newscasts for the latest updates.
2020 Census: The 2020 Census is coming! You can click on the link 2020 Census ahead of time if you have questions regarding the census. Let's all make sure we get counted!
ELECTION INFORMATION: If you have questions about upcoming elections, please go to the Election Information page under the Government dropdown of our website for help.
Application for WPS Natural Gas Project. Project Update: Application has been approved by the Public Service Commission as of January 30, 2019. Construction is expected to begin in Spring of 2020 and be completed by Spring of 2022. See Attachment
The Town Board adopted an ordinance regulating the Razing or Removal of Buildings in the township, see the full ordinance in the Government section on the Town Ordinances page. Raze or Removal of a building in the Town requires a Permit. Contact Supervisor Ben Henke to obtain a permit.
The Fire Departments remind all residents to check their driveways for tree growth or placement of objects near or on your driveways.

A minimum clearance of 10 feet in width and 13 feet in height is requested.

Remember, a fire truck or ambulance is much larger than your car. Please maintain driveways to allow the safe and efficient passage of emergency vehicles should the need arise.
Please Note; In the event that the Town website server would 'go down' and we would be out of service for a time, here is information on where the postings would be for town meetings that could occur during those times. There are three (3) posting locations in addition to the website. 1) W1465 Tecumseh Rd. (Town Hall)

2)

W505 Fur Farm Rd. (7 Corners Bar & Grill)

3)

N126 School St. (St. Anna Fire Dept.)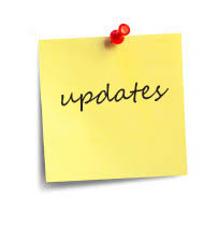 ©2020 Town of New Holstein